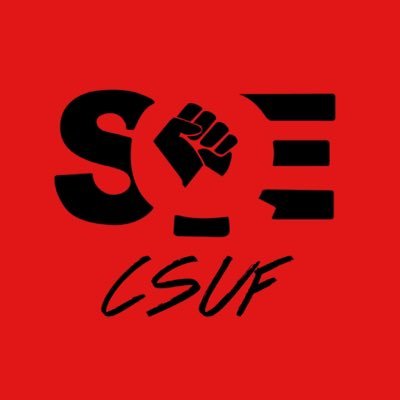 Open Letter to CSU Fullerton President Mildred Garcia: Do Not Bring Hate to CSUF!
Open Letter to CSU Fullerton President Mildred Garcia: Do Not Bring Hate to CSUF!
Pres. Mildred Garcia
California State University, Fullerton
Office of the President
2600 Nutwood Avenue CP-1000
Fullerton, CA  92831
President Garcia:
The Campus Antifascist Network, a multi-national, intercollegiate organization of activist-scholars with over four hundred members and eleven active chapters inside the US,  stands in solidarity with CSUF students and faculty in their protest of allowing right-wing hate-monger Milo Yiannopoulos to speak on your campus.
As a prominent representative of white nationalism and "men's rights," Milo Yiannopoulos is a champion of hate speech against people of color and women. He equates Black Lives Matter with "black supremacism" and argues that the protest movement should be labeled a "terrorist organization." He interprets the desire for diversity at college campuses as "anti-White racism" and has gone so far as to set up a Privilege Grant exclusively for white men to help this demographic pursue postsecondary degrees in the face of alleged institutional discrimination. He has received particular notoriety for his support of Britain leaving the European Union as a way to end immigration of people from "ordinary Muslim communities" which he alleges "import…regressive social attitudes into the West." He denounces rape culture as a myth propagated by feminists "aimed squarely at undermining masculinity." These are only some examples of the atrocious claims that Yiannopoulos has made.
Yiannopoulos always brings with him a host of openly violent far-right, fascist, and crypto-fascist formations. The costs in security and property damage have been enormous. As SQE Fullerton aptly notes in a recent statement, Cal Poly San Luis recently spent $55,000 for 110 police officers to monitor 90 peaceful protestors, and CSUF should anticipate an even larger student response. Provocation from right-wing terrorist groups at UC Berkeley when Yiannopoulos appeared there resulted in nearly $100,000 in property damages.
The threat that Yiannopoulos poses goes beyond hateful and ignorant rhetoric or damage done to campus properties. He and his supporters have routinely encouraged violence against students from already vulnerable communities and directly placed them in danger. At University of Wisconsin, Milwaukee, Yiannopoulos mocked a transgender UWM student, and he has threatened to out other trans* students without their consent. At the University of New Mexico, he encouraged students to report undocumented peers to ICE, saying they posed a safety risk, and reports circulating around his cancelled UC Berkeley appearance suggest that he intended to do the same there. Threats of violent beatings, rape, and murder have also been made against specific students at UC Davis and UC Berkeley in advance of his appearances.
Colleges and universities are charged with creating an environment for learning, but they are failing to do so by hosting agents provocateurs whose purpose is not to educate, but to instill hatred and violence, and whose presence puts the safety of students, faculty, and the surrounding community at risk. Do not allow Yiannopoulos to put your campus, its students, and its faculty in harm's way out of sanctimonious deference to "free speech." We encourage you to listen to the overwhelming demand CSUF students and faculty have made. These are the voices that deserve to be heard.
Respectfully,
The Campus Antifascist Network