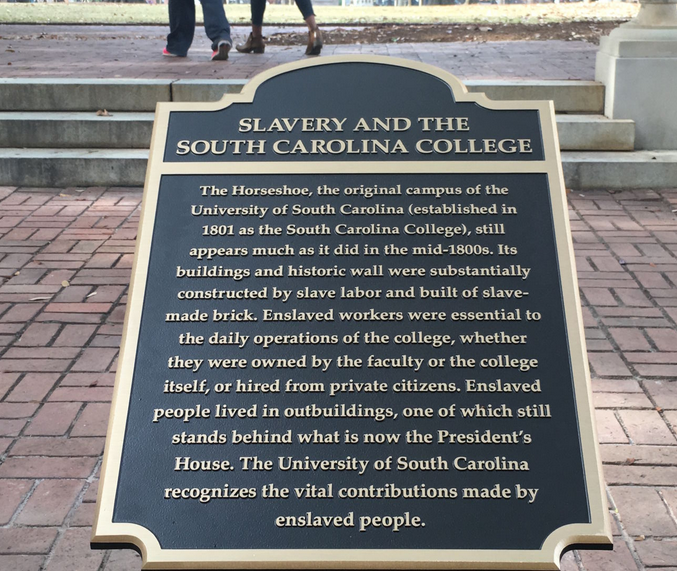 CAN Statement of Solidarity in Response to Racist Flyers Appearing on University of South Carolina's Campus
CAN Statement of Solidarity in Response to Racist Flyers Appearing on University of South Carolina's Campus
The Campus Antifascist Network stands in solidarity with the African-American Studies Department at University of South Carolina.  Today racist thugs plastered fliers across the department containing disgusting and dehumanizing racist epithets, which we will not repeat here.  We refuse to be intimidated by these cowardly acts of white supremacy, and recognize these flyering campaigns as only the most recent in a series of racist episodes across the state of South Carolina, several of which have targeted University campuses.
The spread of these right-wing racist attacks is precisely what CAN was formed to stand against.   We recognize that especially since Donald Trump's election, emboldened white supremacist, white nationalist, and ethnonationalist groups like Identity Evropa and the Proud Boys have begun to target University campuses as recruiting grounds for their vile ranks.
As in the case of University of South Carolina, white supremacist groups at Purdue University, Portland State University, University of California Berkeley, and other U.S. schools have produced and distributed fliers expressly recruiting students to fascist and neo-Nazi politics.  CAN was quick to publicly condemn the speaking engagement of white supremacist Richard Spencer at University of Florida and to stand in solidarity with more than 1,000 activists who marched against his appearance.
The attack on the African-American Studies Department at USC is especially heinous, timed to coincide closely with Martin Luther King, Jr. Day.  For those on the campus, we offer our support to help you stand strong and speak out.  Tell your University administration that there is no place for racism at your campus; that a new day has dawned.
CAN stands ready to assist organizers and students at USC, and to carry the fight against racism, white nationalism and white supremacy forward. We invite all those at USC and across the state to join us in fighting white supremacy.
Contact us at [email protected]. Check out CAN resources at http://campusantifascistnetwork.com