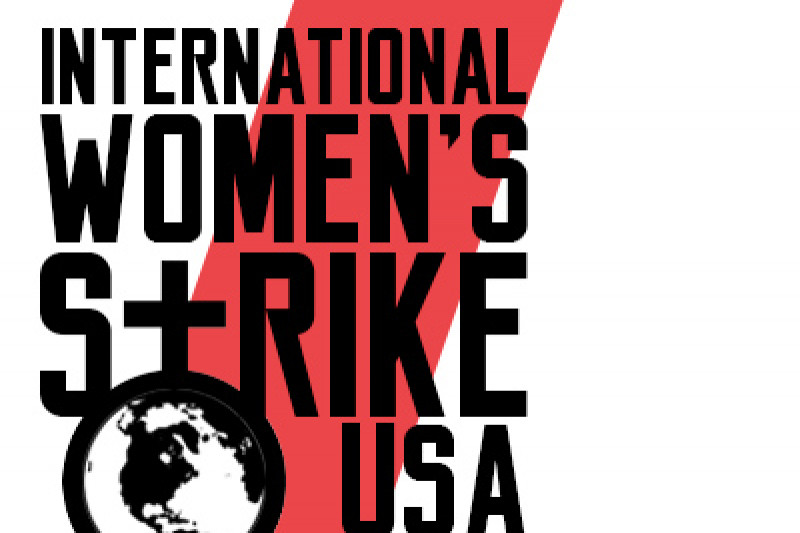 CAN Statement of Solidarity with the International Women's Strike
CAN Statement of Solidarity with the International Women's Strike
The Campus Antifascist Network Steering Committee endorses the International Women's Strike (U.S.) call to strike on March 8th against gender violence, the men who commit it, and the social system that protects them.
In our fight against fascist misogyny we join IWS in recognizing that misogynist vitriol lashes out in with particular violence against black and brown women as well as Muslim, Indigenous, Immigrant women, and women subject to U.S. empire. We agree that the #metoo movement, with its reverberations felt across so many college campuses, "has not just exposed individual rapists and misogynists, it's ripped apart the structures that enable them," and we applaud IWS-US for developing a strike program that highlights working class women. We also acknowledge that misogyny, sexism and transphobia are strong currents in today's fascist and neo-fascist movements. The fight against one is the fight against the other.
We call on CAN locals and members to join or plan their own March 8 strikes by building or co-sponsoring broad networks including faculty, students, staff, and community members around their campuses. We invite the many CAN chapters across U.S. colleges and universities to join us in endorsing the strike call and actively participating in local organization.
CAN stands ready to assist local IWS-US organization for March 8th to carry the fight against misogyny forward.
Contact us at [email protected] Check out CAN resources at http://campusantifascistnetwork.com