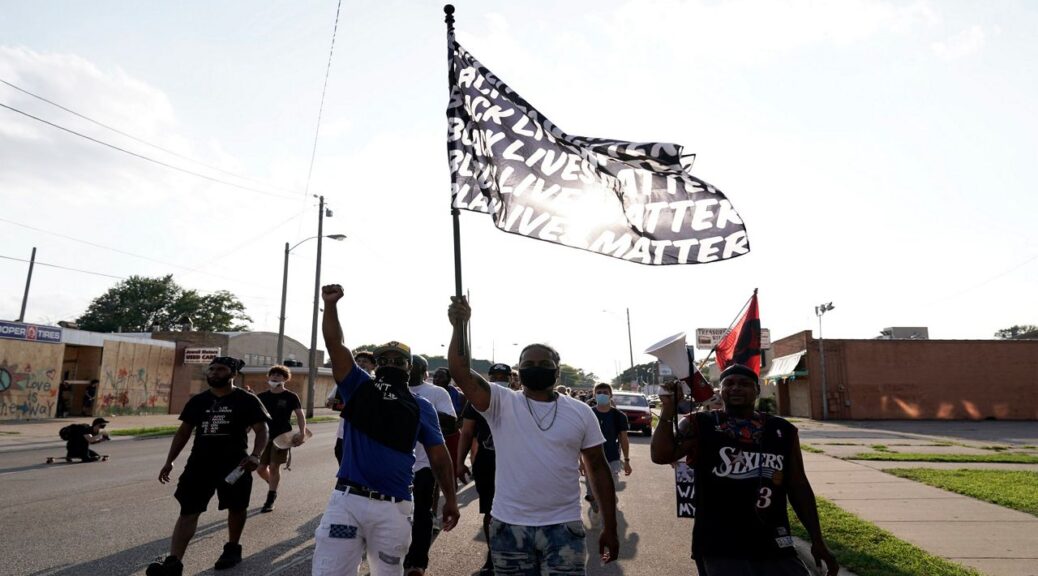 STAND AGAINST FASCISTS. STAND AND DEFEND BLACK LIVES MATTER.
STAND AGAINST FASCISTS. STAND AND DEFEND BLACK LIVES MATTER.
Two peaceful Black Lives Matter protesters were murdered in cold blood in Kenosha, WI. This vigilante suppression of anti-racist protest is the face of American fascism. Kyle Rittenhouse, a member of a white supremacist pro-cop militia called "Kenosha Guard," shot three demonstrators point blank, two of them fatally: https://www.jsonline.com/story/news/2020/08/26/kyle-rittenhouse-charged-kenosha-protest-shootings-militia/5634532002/ He might have murdered more were it not for the heroic efforts of demonstrators like Anthony Huber, who literally died trying to wrest the weapon from his hands.

It is time that we hit the streets to counter these thugs and goons. The Campus Antifascist Network calls on and encourages all of its members, Black Lives Matter organizers, antiracist and antifascist activists, and all of good conscience to mobilize immediately in their communities to defend the most vulnerable: BIPOC, LGBTQ folks, Muslims, Jews, Black Lives Matter protesters and others.

Rittenhouse's close collaboration with U.S. police is also a stark reminder that fascism always murders those of us fighting for a better world and comes with the support of the 'special bodies of armed men' Lenin referred to as the police: https://www.theguardian.com/us-news/2020/aug/27/white-supremacists-militias-infiltrate-us-police-report?CMP=fb_us&utm_medium=Social&utm_source=Facebook&fbclid=IwAR1M8ruVpGaOaZ2fQ5p0EgbtvSM8MiXoYtJtaIDPkJZ4caSk03A6Fz147dk#Echobox=1598541499 No one except us will save us from the cops, or the "Blue Lives Matter" zealots like Rittenhouse. Self-defense is the only way forward.

It is also the only way forward against murderous cops themselves, who just three nights before Rittenhouse's killing spree paralyzed Jacob Blake in front of his own children. As we have seen countless times in recent months, American police and the fascists they coordinate with remain the greatest threat to peace and security in America. The alliance of these two reactionary forces means that the fight against fascism and racist violence must be linked to the abolition of police across the country.

At this critical juncture in U.S. history, the Campus Antifascist Network offers the following advisory for organizers:
—Organize with and alongside Black Lives Matter organizers to both support and protect them.
—Call for a public demonstration against Fascism in your town or community. Identify groups who are likely partners based on their vulnerabilities to the far-right and the police.
—Organize or join an Abolish the Police campaign. Make explicit the role of the police in defending and supporting Fascism.
—Organize Public Safety Committees that can defend people against attack by Fascists, militias, vigilantes, and the police.
—-Hold a Teach-In on the history of U.S. fascism. Include discussion of the violent, white supremacist nature of current American fascist and militia movements like Patriot Front, Proud Boys, Kenosha Guard, Traditional Workers Party.
—Organize in your workplace against Fascism. Consider organizing a strike, like the National Basketball Association players have undertaken, against police racism and police violence.
In solidarity,
Campus Antifascist Network