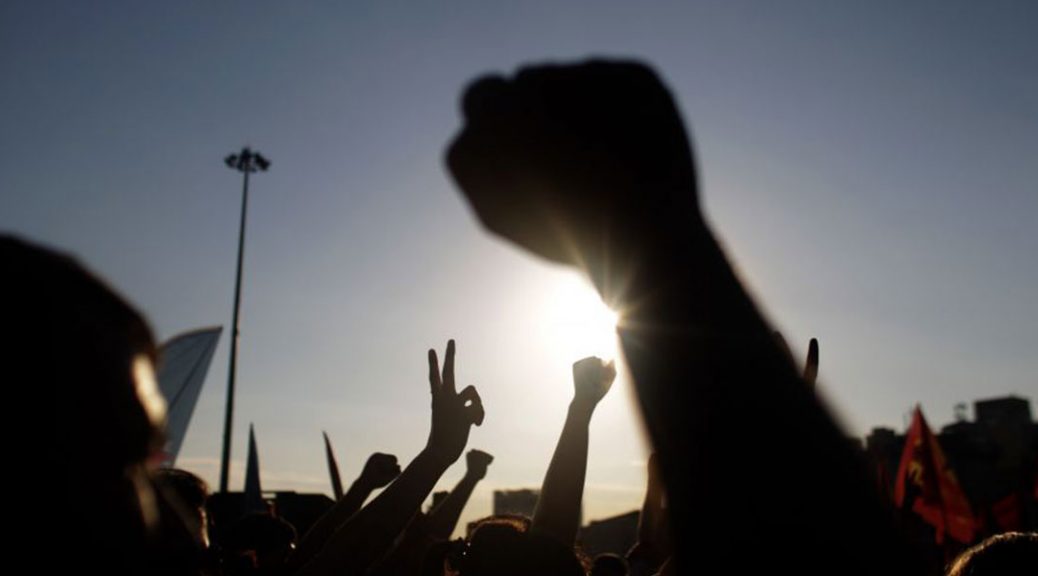 New CAN Chapter at Folsom Lake College!
New CAN Chapter at Folsom Lake College!
Aren't community colleges where a diverse array of students from all walks of life come together to start their pathway to higher education? Maybe. But at Folsom Lake College, located in a conservative suburb of Sacramento—home to white nationalist groups, like the Golden State Skinheads, Sacto Skins, Traditionalist Workers Party, and other alt-right boneheads—we have major problems. Despite the institution's commitment to diversity and equity, we are a hotbed for ultra-nationalism and overtly racist activity. A lot of this new wave of fascism gets conveniently swept under the rug.
In the days after the election, members of our Queer-Straight Alliance handed out flowers as a symbol of love and unity. They were quickly surrounded and assaulted by fascists with Trump banners. On any given day, III% militia members rove around our campus parking lot in their lifted trucks with American flags bolted to the beds. White nationalist hand in essays that defend transphobic, bigoted ideology.
In this environment, my students—the brilliant, the queer, the POC, the marginalized, the dreamers—have expressed on many occasions that they do not feel safe. Despite FLC's numerous diversity and equity committees, grants, workgroups, my students still fear for their lives on a daily basis.
So, to start a chapter of CAN wasn't a choice. It was an absolute necessity.
At our first official meeting on March 13, 2013, nearly 30 students showed up to support. We learned about fascism, its roots and its modern implications, and we talked about creating zines and flyers. We planned for the future of organizing on campus and there was much joy in our discussion of a united front against this racist plague. The solidarity was palpable. Of course, what would a meeting of antifascists be without a dissenter? There was one self-described evangelical Trump supporter in attendance. But when he got a taste of the students and faculty roaring in harmonious anger, he could do nothing to stop us. He simply took notes and waited until he had a chance to escape.
We want them to know that there are more of us. We are stronger. We are smarter. We are organized. And we will defend our liberation.
Yours, in solidarity.
Josh Fernandez
Assistant Professor of English
Folsom Lake College
[email protected]